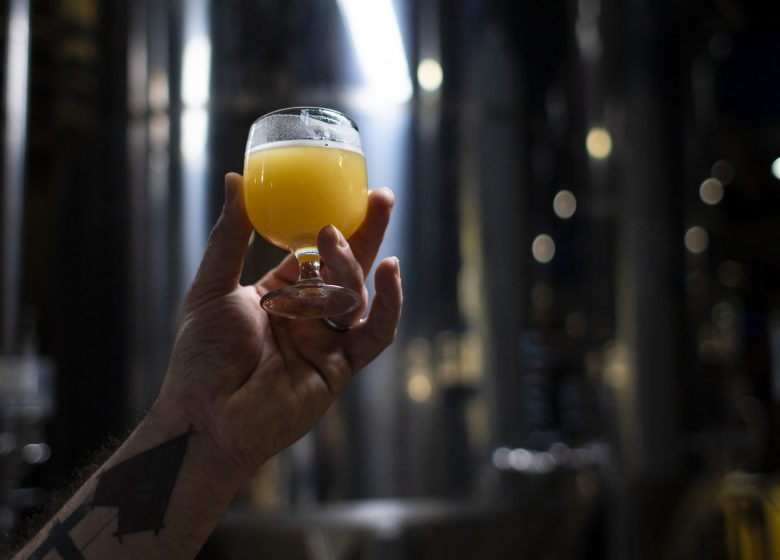 Created in July 2013, the brasserie La Dévoluy, located in Angoulême, in Charente, is the story of a couple passionate about beer and graphic design. Since its creation, no less than 200 different recipes have been made.
With a rich and qualitative range of beers, La Dévoluy also relies on elaborate packaging, where each label is a graphic jewel. Artists from around the world illustrate the labels of the bottles and cans of the brewery, which exports its beers to a dozen countries.

Visit of the brewery: Discover the backstage of the brewery during a visit of an hour and a half allowing you to know the place of production of the beers of La Dévoluy. The guided tour includes explanations of the different stages of the brewing process and a final tasting.
Visit from 2 people: 8 euros per person. From 16 p.m. on Saturday by reservation.

The taproom bar, adjoining the brewery, welcomes you to spend a friendly moment or enjoy an event organized by the brewery. Discover on site and take away its wide range of beers in various styles and its range of organic and sparkling non-alcoholic drinks with real fruits: Spunky.

Belly at the shop from Tuesday to Thursday from 17 p.m. to 00 p.m. and Friday and Saturday from 22 p.m. to 16 p.m.
Flexible hours and available on the internet.
Free information :
Winter and summer entertainment outside COVID. Groups from 10 people
Opening
All opening periods have passed. Please contact the owner directly for more information
Prices
Payment options
American Express
Bank / credit card
Cheque
Cash
Services
Equipments
Parking lot
Parking nearby
Free parking
See more
Services
Pet Friendly
Theme visit
Shop
Online Shop
Click & Collect
See more
Reduced mobility
Adapted tourism
Accessible for self-propelled wheelchairs
Walkway on one level
Clear traffic area
WC + grab bar + circulation space