Add to favorites
Take care of yourself and your children easily without having to worry about health restrictions it's possible! A siesta on the banks of the Charente, a picnic with family or friends, a walk in the heart of an unsuspected countryside...
Discover all that the North Charente has in store for you, far from the hassle of the crowds.
The North Charente, a green setting crossed by the river, offers all its visitors unique and unsuspected landscapes. Covered with vineyards, forests and colorful fields, our countryside is also dotted with a rich historical heritage: Romanesque churches, tumulus, abbeys...
And why not meet our producers and artisans? These women and men endowed with unlimited creativity, will be able to share their know-how and their passion with you. A siesta by the water, an excursion in the trees or in a canoe, a donkey ride will also be on your programme...
A range of activities to make the most of your time, family and friends during your vacation.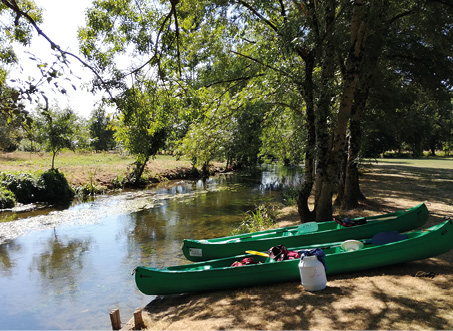 The best spot for a selfie : in a canoe at the foot of the castle of Verteuil-sur-Charente
The best picnic spots: The Forges of Taizé-Aizie, under the trees, feet in the water
The best ride with kids : a ride with donkeys in Nanteuil-en-Vallée
Not to miss : the abbey of Saint-Amant-de-Boixe and its space of Romanesque architecture
In memory of my stay : a duck product from the Maison de Charente in Tusson