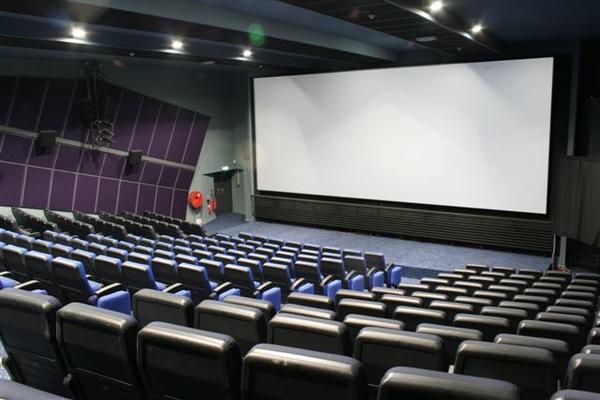 Why we love
Arthouse cinema.
Films and schedules of the sessions on the website of the International City of Comics and Images www.citebd.org.
The two halls of the Cité cinema, Salle Nemo and Salle Laloux, have optimal acoustics and state-of-the-art equipment allowing all types of projection.
They are classified as Arthouse and labeled Research, Discovery, Heritage, Repertoire and Young Audiences by the CNC and are members of the Europa Cinémas network of the European Union.
The rich and varied program features original versions of auteur films from all walks of life, great documentaries, independent cinema, major discoveries in the Seventh Art and award-winning films from the best festivals.
repertoire film screenings allow visitors to (re)discover masterpieces of cinematographic heritage, while Tuesday film evenings and thematic screenings are an opportunity to participate in previews or debates for film enthusiasts and society.
The Cité cinema also takes part in national image learning operations as part of school, college and high school education in the cinema, with the aim of training young people's eyes on the audiovisual image. Its rooms are also, on occasion, modern amphitheaters for the thousand students of the Campus de l'image.
A veritable palace of festivals, it finally hosts many events every year: Francophone Film Festival, International Comics Festival, and many other events.
Out of respect for the works and the public, the rooms are equipped with a mobile phone jamming system and magnetic loops for the hearing impaired and are accessible to people with reduced mobility.
On Wednesdays, Saturdays, Sunday afternoons and every day during school holidays, the cinema offers quality programming for young audiences, from the latest releases to repertoire.
The cinema snack workshop is a real creative and recreational moment offered to children: screening of a film from the Ciné Môme program followed by a snack and an artistic practice workshop
Opening
All year-round
Open Monday, Tuesday, Wednesday, Thursday and Friday from 14 p.m. to 23 p.m. Saturday and Sunday from 11 a.m. to 23 p.m.
Prices
Price

Adult

From January 01, 2023 to December 31, 2023

maximum € 9

Kids

From January 01, 2023 to December 31, 2023

Less than 18 years

maximum € 3,50

Reduced price

From January 01, 2023 to December 31, 2023

on presentation of proof: apprentices
job seekers, RSA recipients, large families, senior cards, cezame cards, people with disabilities
maximum € 6

Student fee

From January 01, 2023 to December 31, 2023

on presentation of proof

maximum € 4
Payment options
Cheque
Bank / credit card
Cash
Contactless payment
Equipments & services
Reduced mobility
Adapted tourism
Wheelchair accessible with assistance
Elevator to standards