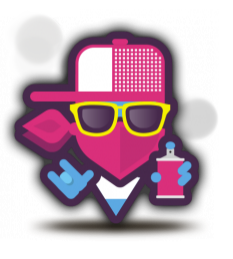 Why we love
100% family game, 100% free!
Discover a surprising heritage by participating in this "geocaching" rich in twists and turns!
From 7 to 77 years old, go on an adventure in the city center of Angoulême, 3 km - 1h to 1h30.

Equipped with an Apple Store or Google Play smartphone, discover a new street art route in Angoulême and flush out the Poï'z "Zegraff".

Zegraff: more bitumen than blue flower, Zegraff is the worthy representative of street art. At night, in scred', he puts on his mask and his Krylon bomb to bring the faded walls of his city full of character back to life.
Equipments & services
Activities on site
Pedestrian sports
Geocaching
See more