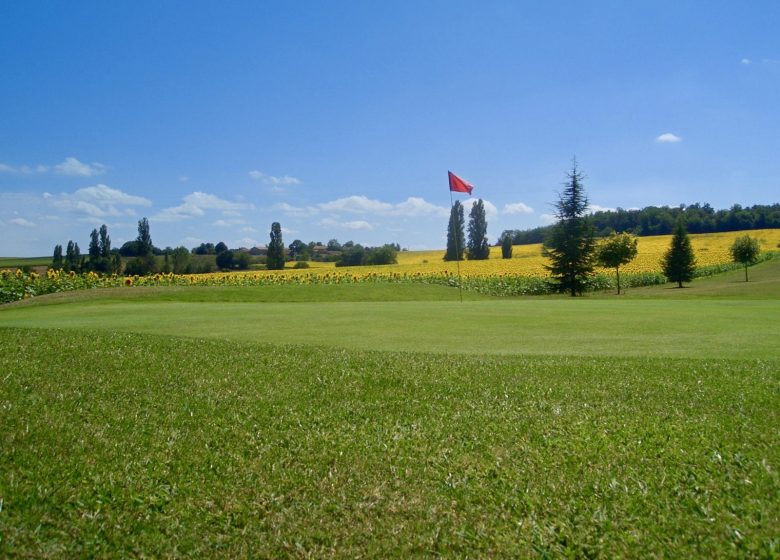 Why we love
Golf d'Aubeterre is located on the Manoir de Longeveau estate. It offers a 9-hole course. It offers a challenge to golfers of all levels, while enjoying a picturesque landscape.

Reservations required.
The 'Association de Golf d'Aubeterre' organizes regular competitions and friendly events throughout the year. She is also responsible for the link with the French Golf Federation (FFG), licenses and handicaps.

The association organizes all the official club competitions, including the Wednesday and Friday competitions, the medal of the month, sponsored tournaments and annuals such as the Plateau and the Club Championship. Members of the association are regularly updated by email on upcoming events, how to participate, and/or important information.

Sponsored tournaments and other various competitions are often followed by a social gathering.

A membership fee to join the association is required for all club members wishing to participate in competitions. In addition to this, the FFG license is compulsory for all club members. This ensures, among other things, that you are insured while playing.

If you wish to subscribe to the association and the FFG, the amounts are currently €8 and €58, i.e. a total of €66. Current members of the FFG can also join the association.

aubeterregolf@gmail.com

More information for Green Fees and to contact us:

https://www.longeveau.com/fre/golf/
Portrait
9-hole golf course. Bar on site. Possibility to rent equipment and buy various accessories.
Opening
From 31 / 12 to 30 / 12.
Exceptional closings on January 1 and December 25.
Prices
Price

Adult

From December 31, 2022 to December 30, 2023

maximum € 30

Kids

From December 31, 2022 to December 30, 2023

maximum € 15

Reduced price

From December 31, 2022 to December 30, 2023

Less than 25 years

maximum € 20

Adult season ticket

From December 31, 2022 to December 30, 2023

Annual subscription

maximum € 570

Child subscription

From December 31, 2022 to December 30, 2023

Annual subscription

maximum € 90
Payment options
Cheque
Bank / credit card
Cash
Online payment
Bank transfer
Equipments & services