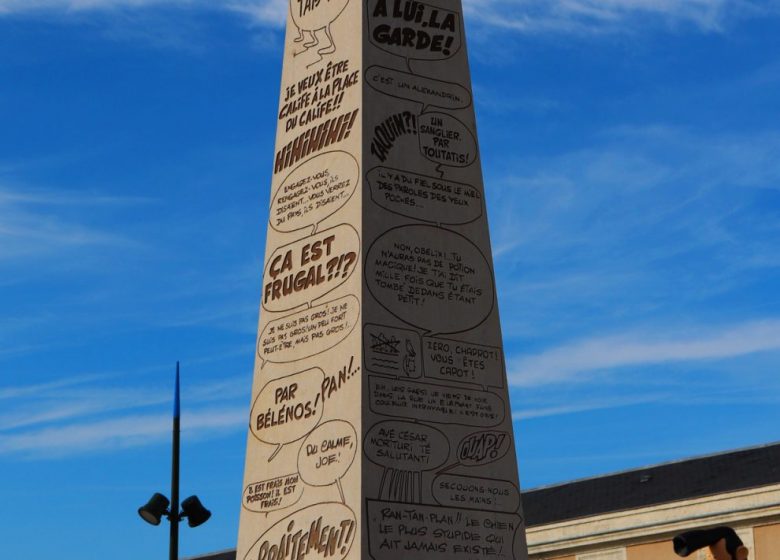 Why we love
This comic book obelisk was created to pay tribute to René Goscinny, screenwriter of Asterix. It was joined by the menhir erected in homage to the designer Uderzo, co-author of the adventures of the little Gaul.
The obelisk weighs 7 tons and is 4,5 meters high. It contains cult replicas of the Asterix albums.
It's a total of 82 quotes taken from the scriptwriter's works including Asterix, Lucky Luke, Iznogoud, Le Petit Nicolas, Les Dingodossiers...
Some of these formulas are familiar to us:
"These Romans are crazy", "Being afraid that the sky will fall on our heads", "Shooting faster than your shadow"...

This monument is a tribute to comics as a whole.
Its creation was initiated by the René-Goscinny Institute.
This work - the most imposing monument in Europe dedicated to comic strips - was sculpted by a stonemason from the Luberon, Gaspard Lepelerie.