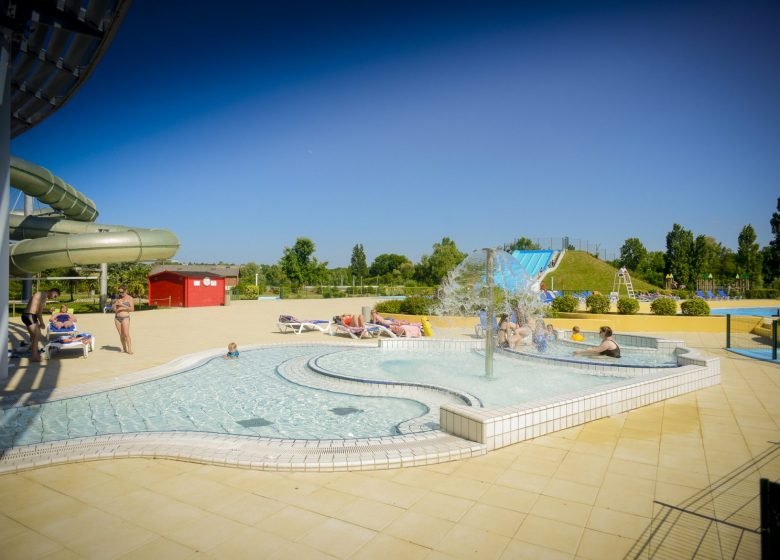 Why we love
Nautical center at the gates of Angoulême. Swimming pool with sports pools, covered leisure pools, outdoor aquatic facilities, balneotherapy and cardio rooms...
A real sports and leisure facility for the Greater Angoulême urban community, the Nautilis center combines an ice rink and an aquatic center.
The aquatic area allows all audiences (users, clubs, schools, groups) to enjoy sports pools (50m and 25m), covered play pools (slide, jets, spa, whirlpool bench), balneotherapy and cardio rooms.
In addition, outdoor aquatic facilities (river, wave pool, pentagliss) as well as a structure for 2-6 year olds, inflatable games and a snack bar are available to you during the summer period.

The complementarity of the various spaces of the Nautilis center and its location near the Grande Prairie lake make it a place of sports and leisure for the whole family and a booming tourist area.
Opening
From 01 / 01 to 30 / 12.
Exceptional closings on January 1, May 1 and December 25.
Please consult our website for more information: Nautilis.fr.
Pricing
Price

Adult

From December 31, 2022 to December 30, 2024

maximum € 8,10

Kids

From December 31, 2022 to December 30, 2024

maximum € 4,10

Adult group

From December 31, 2022 to December 30, 2024

maximum € 6,50

Children group

From December 31, 2022 to December 30, 2024

maximum € 4,10
Payment
Bank / credit card
Cheque
Classic Holiday Vouchers
Cash
Bank transfer
Online payment
Contactless payment
Equipments & services
Accessibility
Adapted tourism
Adapted benefits for mental impairment
Adapted services for visual impairment
Wheelchair accessible with assistance