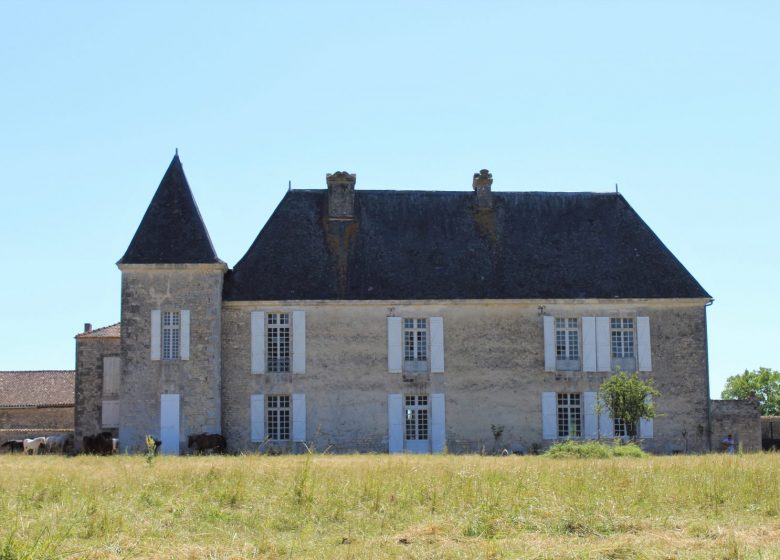 Hermitage of the famous Charente writer Jean-Louis Guez de Balzac...

Built on the banks of the Charente, the Château de Balzac located 8 km north of Angoulême is listed ISMH (XNUMXth, XNUMXth and XNUMXth centuries) and labeled Maison des Illustres.
The castle is the former hermitage of the famous Charente writer Jean-Louis Guez de Balzac, academician and restorer of the French language in the XNUMXth century. Marie de Médicis, Richelieu and the Duke of Epernon stayed there.

This castle received the 1st National Prize for Old French Houses, the National Prize for Parks and Gardens of France and the Maison des Illustres label.
2020 "Restoration aid" prize from the Mérimée Foundation.

To see: old XNUMXth century chapel - kitchen - gallery - lounges - XNUMXth century frescoes - small museum - prehistoric objects from the XNUMXth and XNUMXth centuries found on site - important rural heritage.
Visit
Average duration of the individual visit: 60 min
Average duration of the group visit: 60 min
Groups of 20 to 60 people welcome.
Customers
School groups welcome
Groups welcome
Business / incentive groups welcome
See more
Group visits services
Guided group tours on request
Opening
From 12/07 to 20/08/2023, every day.
Outdoors open from 12 p.m. to 18 p.m., guided tours at 17 p.m.

From 16/09 to 17/09/2023, every Saturday and Sunday.
European Heritage Days: guided tours at 11 a.m., 15 p.m. and 16 p.m.
Prices
Price

Adult

From July 12, 2023 to August 20, 2023

maximum € 10

Kids

From July 12, 2023 to August 20, 2023

maximum € 8

Adult

From September 16, 2023 to September 17, 2023

maximum € 8

Kids

From September 16, 2023 to September 17, 2023

maximum € 5
Services
Equipments
Parking lot
Coach parking
Private parking lot
Free parking
See more
Reduced mobility
Adapted tourism
Not wheelchair accessible
Wheelchair accessible with assistance