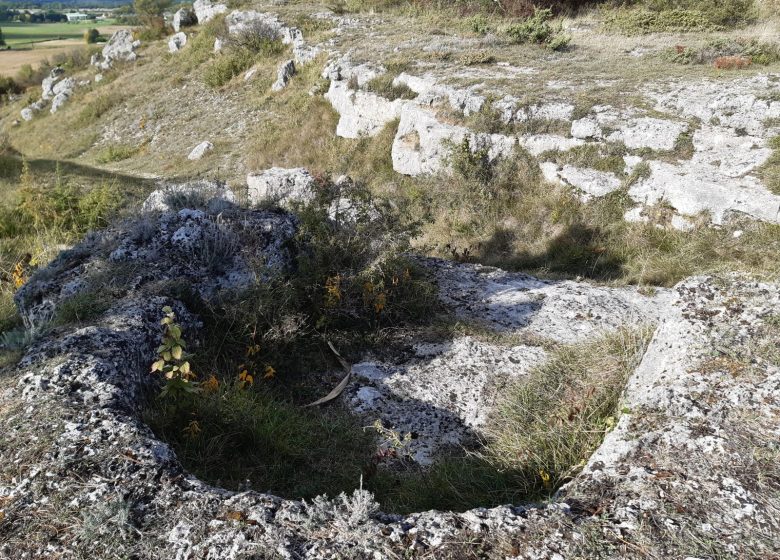 Vast limestone plateaus dominating the Claix valley, this site is almost entirely covered with dry limestone grasslands, dotted with juniper thickets (Juniperus communis).
Several rare plant associations constitute habitats of community interest such as "therophyte lawns", sheltering many annual plants, such as the Sabline des chaumes, protected in France. We also note the presence of thermophilic afforestation of the pubescent oak type and the presence at the bottom of the valley separating the two plateaus, of a wet meadow and ponds.

Added to the remarkable biological heritage of this site is a strong human dimension. Old extraction pits dot the Meulières plateau. Millstones intended for the mills of the region and cut stone for local buildings testify to the exploitation of stone from ancient times until the beginning of the XNUMXth century.