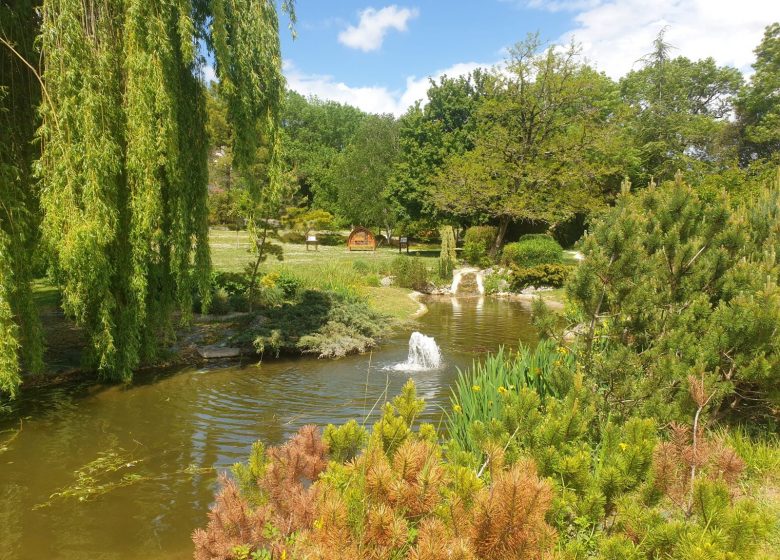 Along the way, the park allows the walker to cross the heather garden with Japanese maples, dogwoods and birches, thus offering a colorful spectacle with shades of red, green, white, silver grey...
Going up to the washhouse, the arboretum successively offers a variegated bark forest, with different varieties of maples, the grove of viburnums, woods and colored fruits, the garden which stings with its varieties of holly and brambles . Finally, the sense of smell
walkers will be solicited along the scent trail where they will find lilacs, osmanthus, honeysuckle, peppermint...
In the Hanging Garden, tree ferns, a protected and numbered species benefiting from international monitoring, surround the old washhouse over which the green roof dominates.
the walker will end his visit by going back down along the river and will thus enter the rose garden (more than 100 varieties of roses, from the oldest to the most recent) for an olfactory journey between the old-fashioned braided plessis.

This park also offers unusual street furniture. The walker will be able to discover a picnic table, in wood, carved in the shape of a book, a kiosk and benches.