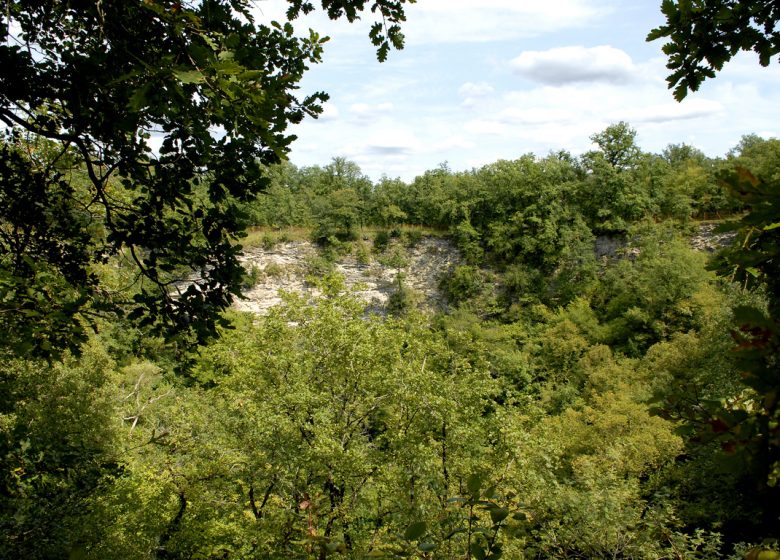 A vast forest, pits, trails, an interactive game and a fitness trail.
La Braconne is a vast national forest, nearly 5000 ha, which rests on karst traversed by underground rivers.
The work of groundwater for millennia has led to spectacular collapses: the Grande Fosse, the Fosse Limousine and the Fosse Mobile.
Many marked paths and trails allow you to discover a great botanical variety but also voles, weasels and other woodcocks...

Forest house restored by the Joint Syndicate of Tourist Equipment of the Braconne and Bois Blanc State Forests, day forest shelter equipped with a fireplace, tables and chairs, toilets.
No sleeping.
This forest house is the starting point for the interactive game "forest challenge in Braconne", achievable with your smartphone (4km course, 12 challenges). A game for the whole family!
Visit
Individual visit services
Unguided individual tours permanently
Group visits services
Unguided group tours permanently
Services