Add to favorites
Le August 3, 2022
The Roussille house was founded in 1863. The wine property is located in Libourdeau, in a village of Linars, located on a charming hillside, in the heart of the Charente. Marianne Roussille shares her sun cake recipe with us!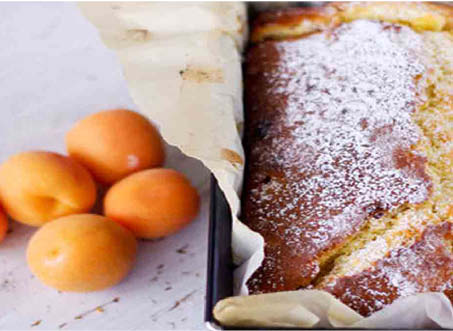 Ingredients :
- 250 g flour
– 15 cl of Virgin Sunflower oil signed Poitou Charente
– 15 cl of Pineau des Charentes Rosé
– seasonal fruits (raisins, figs, apricots, angelica, apples, pears…) or dried fruits
– 1 packet of baking powder
– 150 g of sugar
- 2 eggs
RECIPE
> In a bowl, mix the flour, baking powder and sugar.
> Make a well and crack the eggs, mix gently, adding the Pineau des Charentes, then the virgin sunflower oil.
> Gently pour into a buttered and floured cake tin.
> Add the floured dried fruit or fresh fruit and gently incorporate them into the dough.
> Bake for 45 minutes in the oven at 180° (thermostat 6/7), remove from the oven as soon as the cooking is finished.
THE TIP
If you want a more frothy cake, beat the egg whites and incorporate once your preparation is finished very gently so as not to make the whites fall.