Add to favorites
Le 3th January 2022
Immerse yourself in the world of 35th century builders for a day. From Saint-Pierre Cathedral (a masterpiece of Romanesque art) to the Abbaye de la Couronne, passing through the octagonal church of St-Michel… an immersion in the Romanesque period. From €XNUMX per person.
Your program
St-Pierre Cathedral in Angoulême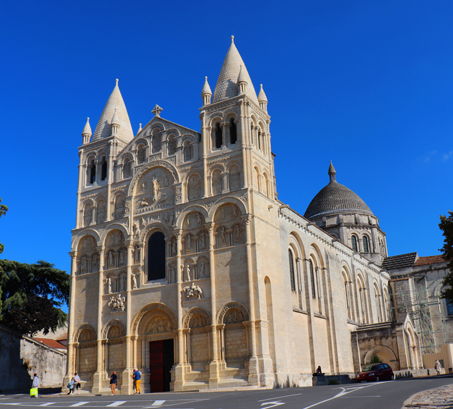 10h30 - 12h
Angoulême has the distinction of having a Romanesque cathedral and not a Gothic one like so many other towns in France. The highly sculpted facade is the centerpiece of the cathedral. Several major themes are represented: Evangelization, the Ascension of Christ and the Last Judgment. To the right of the portal, there is a hunting scene and a sculpted frieze representing a combat of horsemen inspired by the Chanson de Roland. The architect Paul Abadie fils undertook a vast restoration campaign in the XNUMXth century.
Lunch in a brasserie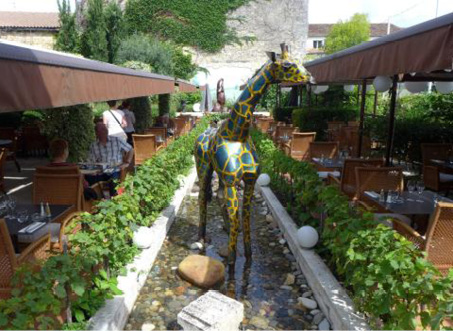 12h30

Coming to eat at Chez Paul means having the choice of multiple universes… Side brasserie or side garden, everything is done for you to have a good time!
The St-Michel church in St-Michel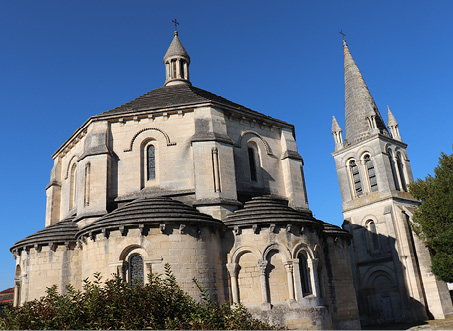 14h30 - 15h30

Octagonal in shape with a centered plan – unique in Angoumois and rare in France – it is surrounded by 8 apsidioles opening onto the rotunda and surmounted by a cupola 13 meters in diameter with eight sides, topped with a lantern. It is richly carved. Outside, in addition to the decoration of its arcades, modillions adorn the cornice of the apsidioles.
The Crown Abbey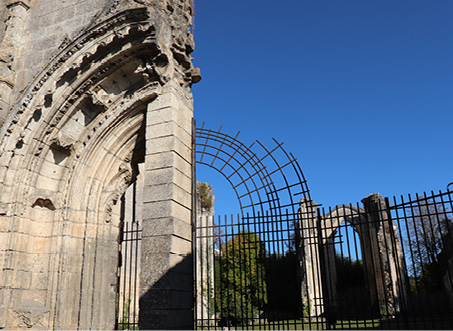 16h - 17h30

Located a few kilometers south of the episcopal city of Angoulême, the Notre-Dame de La Couronne abbey is an exceptional ensemble, made up of the remains of the old abbey church and convent buildings. In ruins, the abbey bears witness to the introduction of the Gothic style in western France.
from 35 € per person
Rate calculated on the basis of 30 people, valid until December 31, 2022.
The price includes :
Entries, visits accompanied by the program, lunch excluding drinks. Free for the coach driver.
The price does not include:
Transport, drinks during lunch, any personal expenses.