Add to favorites
Le 3th January 2022
Angoulême, capital of comic strips also has a historical heritage dating back to the XNUMXth century….
Your Program
The circuit of painted walls – Quartier Gare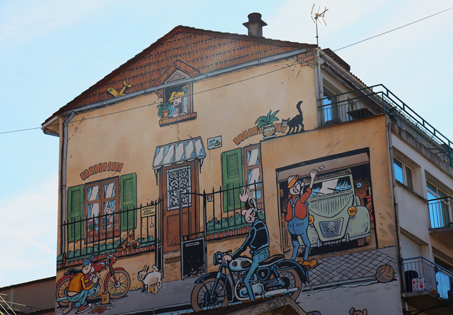 10h30 - 12h

A 1h30 visit to discover the main painted walls "station side": The guitarist, the extraordinary garden, New York sur Charente, the Parvis de la Gare and the tribute to the 1st RIMA…
Lunch in the Image District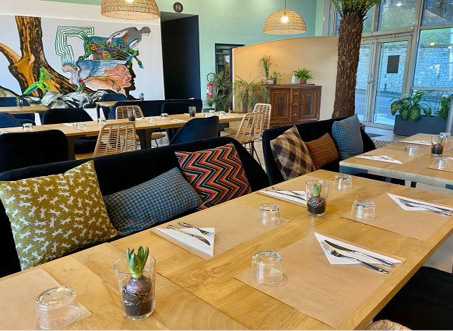 12h30

Renovated in 2021, lunch inside the Vaisseau Moebius.
Self-guided tour of the comic strip museum
14h30 - 15h30

Cross the Hugo Pratt footbridge and go to the Chais Magelis esplanade, for a free visit to the Comic Strip Museum. The largest collection of original comic strips in Europe is kept and presented to the public in the comic strip museum, which has been installed since 2009 in the fully renovated cellar building.
Historical visit of the heart of the city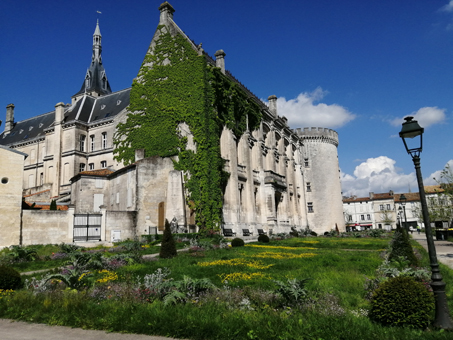 16h - 17h30

Discover Angoulême, in the heart of the city, in the company of a guide. You will take small, narrow, winding streets from the town hall located on the site of the former count's castle to Saint-Pierre cathedral.
From 41 € per person
Price calculated on the basis of 30 people, valid until December 31, 2022
The price includes :
Entries, visits accompanied by the program, lunch excluding drinks. Free for the coach driver.
The price does not include:
Transport, drinks during lunch, any personal expenses.